Delivering Amazing Heating,
Air Conditioning Quality
And Indoor Comfort
Same Day Service, Upfront Pricing & Service Guarantee
GET AN ESTIMATE
Watson's Heating And Air Conditioning Collierville
At Watson's Heating and Air Conditioning in Collierville, we know that all heating and air conditioning systems are not created equal. The wrong setup could affect your health, your comfort and your wallet.
We help you make ideal HVAC decisions for year-round comfort. Our team promises to solve all your A/C challenges the first time, every time. We also offer same day inspections for repairs or new installations.
We are a family business that believes in treating others the same we way you would want your grandmother treated.
Air-Conditioning
We install state-of-the-art high efficiency heating and air conditioning units.
Heating Problem
Having trouble with your heater? We can discover possible leaks in your home.
Maintenance
With routine maintenance you can expect lower heating and conditioning costs.
Commercial
We are certified to work on a variety of HVAC systems in commercial properties.
Watson's Heating and Air Conditioning Customer Reviews
See why others love our heating and air conditioning services in Collierville
We strive to provide a 5-star service for every customer!
Cat Allen
"Best Price In Town"
The only Heating and Air Conditioning guy I use! Dependable and fast service and the best price in town! Thanks Dave for getting to me this weekend in this nasty weather !!!
Beth Hamby Jones
"Trustworthy"
Dave Watson from Watson's Heating and Air Conditioning is a one of a kind repairman. He is a trust worthy man of his word. A company that you can leave a key for and know everything is going to be ok when you get home. I would never hesitate to give this company an A+ rating. Call Dave and see for yourself!
Randy Lyon
"His Honesty"
A great guy that is very skilled in the HVAC Industry . I've had a lot of dealings with James and the thing that stands out the most is his honesty ! I highly recommend him.
Todd Frazier
"Extremely Honest"
Called David late in the day with no heat on a freezing cold day, he came the same evening, made the repair. Got heat going it short time. Price was very good, service most excellent. Thanks David
Stella Thompson
"Polite, Kind and Honest"
I can't say enough good things about David and his team. Our heater went out when it was below freezing and David was in our house assessing the issue within 2 hours of making the initial phone call. He was so polite and kind and honest about the issue. Turns out we needed the entire unit replaced. David was transparent about cost, offered to give me several options, and said I could shop the quote if I wanted. I appreciated that but mostly wanted to be warm again ASAP! Within 24 hours of making that first phone call, a crew was inside my house replacing the unit. David made sure everything went according to plan and was so sweet to my family throughout the entire process. His crew is professional, courteous and fast. I had a new heating unit up and running within 2 hours of them pulling into the driveway. They were careful to clean up after themselves and fun to chat with. David checked in later in the day to ensure everything was working as it should. Invoicing was fast and payment was simple. No need for me to ever search for another HVAC company again. Thanks so much for everything!
Is Your Family In Danger?
Air Conditioning Service Collierville TN - What Happens If Your Air Conditioner Fails?
As temperatures climb in Collierville and humidity clings to your skin…that's not a great time to discover your A/C isn't working.
Tune-ups are a great way to ensure your AC is running efficiently, and they can even extend the life of the system. When you have two regular maintenance visits a year (one in the spring for your AC and one in the fall for your furnace), your AC is kept at its best year-round. Additionally, the service technician can spot and repair any problems you don't know about before becoming big enough to cause real issues.  
 All of this saves you money by preventing costly ac repairs and keeping your energy bills as low as possible. You can even make the entire system last longer by keeping it in tip-top shape throughout its life.
Not only is the high humidity tough on air conditioners, but the brutally hot summers make staying cool a necessity. The Air Tech comprehensive AC tune-up ensures that your system won't let you down when you need it most.
If the technician discovers a problem that needs to be repaired, they will offer a pressure-free recommendation for the best course of action and fix it during the same visit if possible.
If you can prevent your car from breaking down by getting an oil change, you'll do it.
The same idea applies to your AC system, too. An AC tune-up is a maintenance visit from a professional HVAC technician to prepare your system for the summer so that it doesn't break down unexpectedly. Maintenance usually takes place in the spring before the weather gets too hot.
During the tune-up, the service technician will make any necessary repairs and ensure that your system is running efficiently before it undergoes the stress of summer.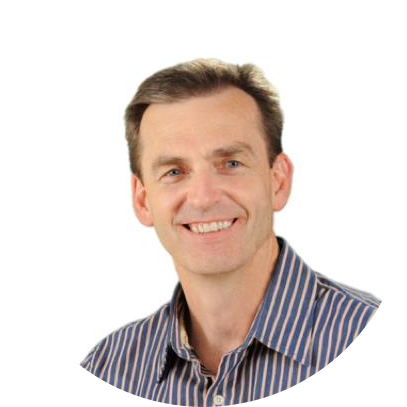 I like doing business with local businesses. Watson's has been around a long time and they're a family-owned business. I would highly recommend them to my family or friends in need of quality, affordable and timely heating and air conditioning service. Good people.

Winter weather is here and the weather is starting to cool down, you'll probably be turning on your heat in the next month or so. Before you do, give us a call for a check-up to make sure everything's running smoothly. It's better to know if there's an issue now than when it's under 50 degrees outside!
Our technicians are ready to help! Give us a call at 901-853-3859 to set up an appointment. Call for a check-up before November 1st, and you'll get 12% off your service call!
For A Limited Time Save BIG On Your
A/C Inspection
Watson's Heating and Air is proud to have a team of skilled, professional technicians. Our customers deserve the best service possible, which is why all of our technicians are well-trained, experienced and dedicated to customer service. In addition to providing stellar quality service, each technician that enters your home is friendly and respectful throughout the process.  
Same Day Heating And Air Conditioning ​Repair Services In Collierville
If your heating and air conditioning is not performing at optimal levels, then you're not comfortable indoors and your electric bill is likely going through the roof. We can quickly and affordably fix all of your HVAC problems the right way, often on the same day you reach out. We offer a full service guarantee and the most experienced techs in the industry. We look forward to serving you.
Which Heating And Air Conditioning Systems Are The Best For Your Home?
If you're in the market for a new heating and air conditioning system, our team will gladly calculate the ideal size for your home. Our main priorities are always quality, price and long term energy savings. We work directly with all the major manufacturers including Rheem, to fit ​any layout or budget!
Maintaining Ideal Indoor Air Quality
Watson's Heating and Air Conditioning has helped hundreds of happy Collierville, Germantown and Memphis area residents maintain perfect air quality within their homes and businesses. Regular service protects A/C equipment from extreme weather. We'll ensure it runs more efficiently year-round. We value your trust and will do everything in our power to ensure awesome indoor air quality.
Case Study - Measuring A/C Energy Efficiency
Heating and air conditioning in a typical home uses 50% of your annual power consumption. It may come as a surprise that air conditioning units naturally lose 10-15% energy efficiency every single year. Without proper maintenance, A/C units will continue to lose efficiency over time.
A $79 annual tune up can save you hundreds off annual energy bills and
protect your heating and air conditioning equipment!
Watson's Heating and Air Conditioning Frequently Asked Questions
Call us and we will provide a heat load calculation to determine the proper size for you.
If you want your heating and air conditioning to live longer, maintain it properly and often.
An HVAC tune-up is essential to keep your heating and air conditioning system running efficiently throughout the year.
Happy Customers Make It All Worth While
When your heating and air conditioning system breaks down, it can ruin your day
At Watson's Heating And Air Conditioning in Collierville we do everything we can to resolve your problem as fast as possible at the best possible price.
Visit Our Facebook Page